Useful Info

RSS

Posts: 33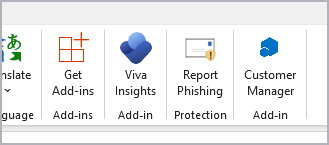 There's a useful add-in for Microsoft Outlook that works well with Microsoft 365 hosted email services. Its the Report Phishing extension. You can download it from https://appsource.microsoft.com
Once installed you get an extra button on the ribbon at the top right. If a phishing or spam email arrives in your inbox, highlight it and click the Report Phishing button. This will submit the details to Microsoft, helping them remove the emails and track sources of junk.
After seeing a client's HP 15-GW0502sa laptop bought from Currys in a rush, I needed to write up why this was such a poor purchase. Its a very slow laptop. Only purchased in February for £399, it has been reduced a couple of times since then – but still doesn't represent good value.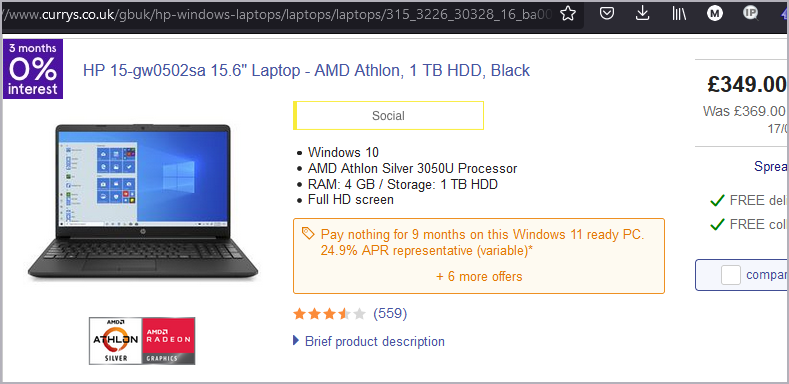 When I got to it at 3 months old, it was so slow. It would take minutes to start up. Just clicking a simple task like opening an application or a folder would leave you staring at a spinning wheel or a 'not responding' warning.
Looking at the Performance in Task Manager, typically showed 40-50% on the CPU processor. Not brilliant, you wouldn't expect a lot of speed from that Athlon Silver. However the Disk performance showed it running at 100% pretty much continually. Looking in Device Manager showed a WD 1TB (1000GB) Blue drive, model WD10SPZX. A particularly slow 5400rpm old style mechanical drive.
Just shocking that retailers are still selling laptops with this sort of drive. Quick swap out with a fast SSD drive and the laptop is transformed – the owner could not believe how much difference it made. Starting up in under 30s now, no delays, no spinning wheels, no warnings.
Get the spec right first time, don't keep paying the price in slow performance for the life of the laptop.
We've got plenty of customers asking how to work from home, access their office computer and network. There are different way of solving this depending upon what you need to work on remotely. Do you need:
– server shared files
– specific applications like Sage, accounts
– communications with other staff ?
We need to consider your computer security, especially when opening up connections from the internet. Connecting to the office via a VPN first will improve the security and protect your files better.
Multi Factor Authentication (MFA) or Two Factor Authentication (2FA) is another method for increasing the security when connecting from the internet.
Taking control of your office computer from home or via a tablet or laptop ensures you can work exactly as you do at the office. Clients have been pleasantly surprised at how well this works, even on a slower internet connection.
Some of these solutions only take a short time to implement, but make sure your security isn't compromised. Plan ahead so that they are enabled in case you get last minute notice to stay at home or not to enter the office.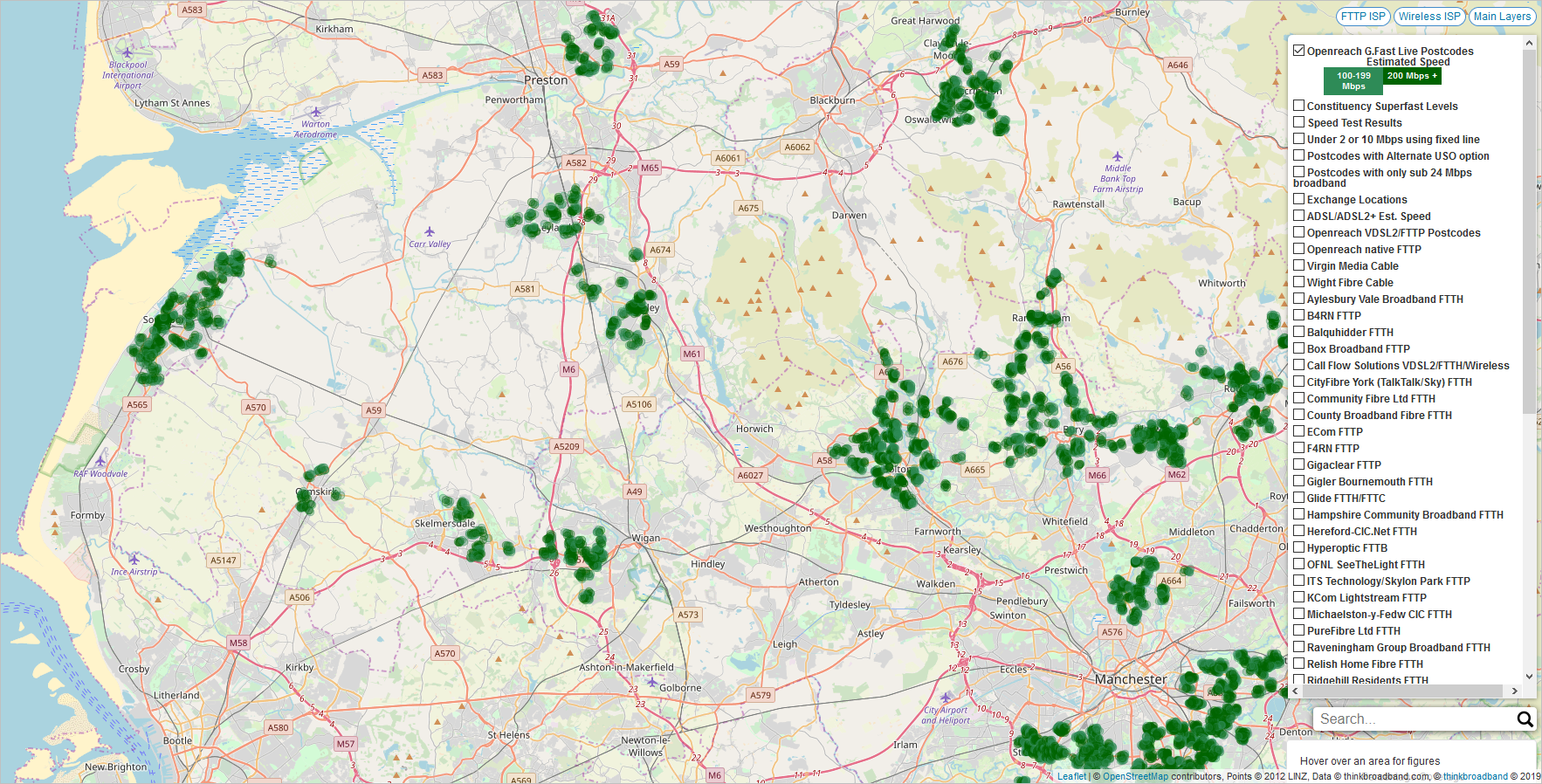 There's a great map on the ThinkBroadband website showing broadband service availability across the country. From many different providers and many different technologies. The one that has caught our eye at the moment is the rollout of the 330Mbps G.Fast broadband service. Six months ago there were a few isolated pods in the area, but look at this now – they're appearing all over the place. This image is a snapshot in time. You'll need the live link to ThinkBroadband for the latest version.
Contact us for help choosing your best broadband option.
We see quite a few customers uploading PDF files onto their websites and then running into problems because the files are too large or they need to remove pages
Large PDFs often come from the scanner or copier and have been scanned with too high a resolution or created from a picture. Typical PDFs on a website don't need to be high resolution to read – only if you need to get good print quality.
The full Adobe Acrobat Professional software will let you edit and optimise documents very quickly and easily, but its quite costly. Even Foxit isn't a cheap option anymore.
Option 1: Use Microsoft Word – the 2016 and 2019 versions and the Office 365 option are all very good at opening a PDF into Word format. Right-click on your PDF file and choose Open With > Word. You can then make changes and re-save as a PDF. As long as the document isn't too complex, it makes a very good job of the conversion.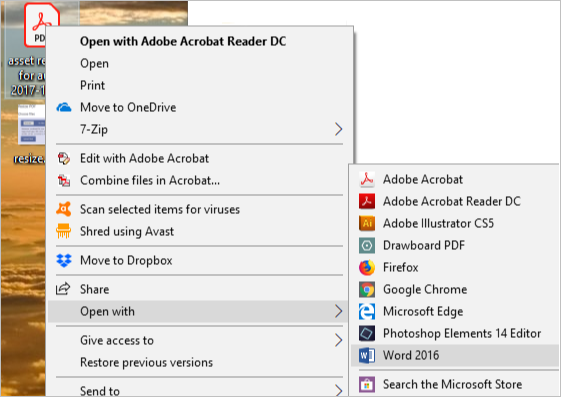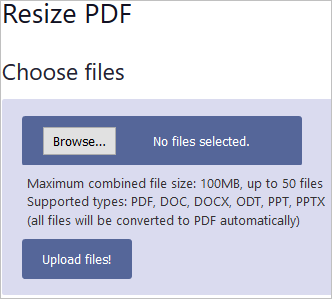 Option 2: Use the https://pdfresizer.com website. There are some key options like Resize which will shrink a PDF right down by using the Medium (or even Low) option. One scanned PDF we saw went from 5MB to 0.7MB, which is a lot friendly for a website or a mobile device download.
There are also options for Merge if you need to combine multiple PDFs, Delete if you need to remove pages and Rotate.
Please give us a call if you want to talk about PDF Management, Websites or finding the best tool for the job.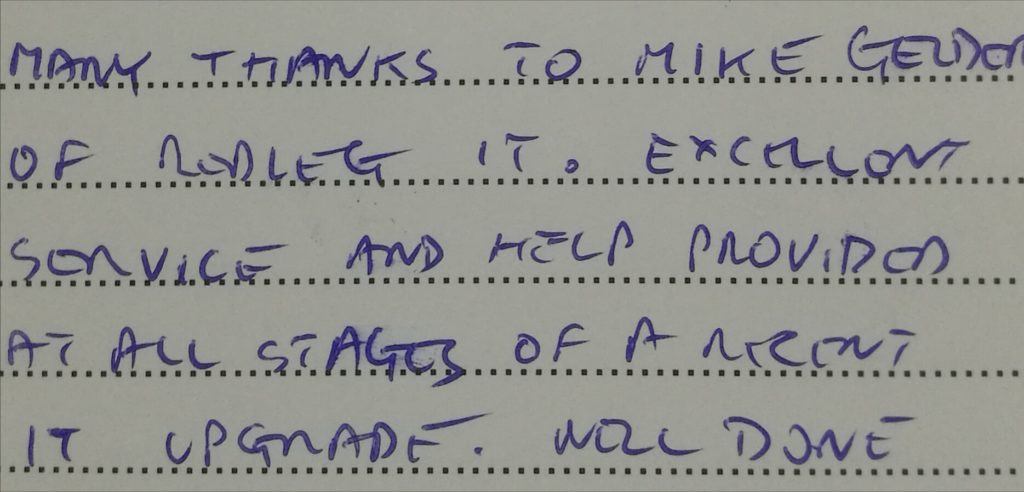 "Many thanks to Mike Gelder of Redleg IT. Excellent service and help provided at all stages of a recent IT upgrade. Well done."
Some recent feedback from ML, after successful completion of a project. Quicker. More reliable. Thats how we like our IT !

Apple are warning of possible loss of data from their SSD drives. This affects the 13 inch MBP sold between June 2017 – June 2018. Specifically, its the 2017 model with the 2 x Thunderbolt 3 ports. You can check your serial number at the recall page here
www.apple.com/uk/support/13-inch-macbook-pro-solid-state-drive-service-program/

It looks like there is a firmware update to fix the issue. Its not an unusual problem. Similarly we see updates covering a range of computers and drives, eg. Dell, HP, Kingston, Crucial, etc. Take note that you will need a full backup, before the update is loaded.
Contact us if you want help with backups, checking updates and making sure your computers are running optimally. This isn't a minor update, it could be a disaster if your drive fails, losing everything stored on it.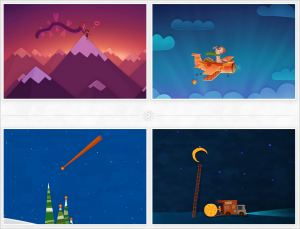 If you're looking for some cool new desktop wallpapers for your computer background, we've got just the place for you. Very quirky, highly original. Some great characters, colorful, thoughtful, interesting, great seasonal options, but without being too intrusive.
Get yourself over to Vladstudio. We love the fact that he does multi screen wallpapers too.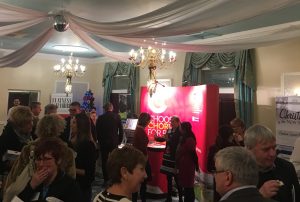 Chorley Council have an excellent business support service running under the brand of Choose Chorley – Paul and Tony have been hugely supportive of www.letsdo.co.uk. This months business event was held at Shaw Hill Golf Club, with a theme of Totally Locally and the founder, Chris Sands, speaking. Excellent to hear first-hand how he created a free open-source marketing kit for towns to promote independent traders. A means for communities to gather around and support local businesses, keeping the money local. There's been some notable success stories and you begin to realise how important it is to have a healthy local high street / market. Be great to see the effects of the scheme in TotallyLocallyChorley. So next time you want a coffee, head to a local independent store or cafe and spend your first £5 there.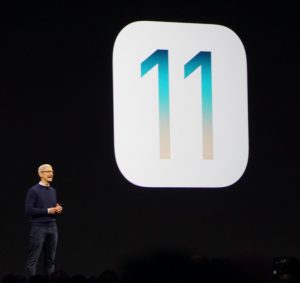 It can be a brave decision to jump up to a major upgrade on the first day, regardless of device. Think twice, especially if it could affect your ability to work effectively – then wait for the first minor update to arrive with fixes. Do you want to be cutting-edge or bleeding-edge!
There are already reports of the Mail app on the new Apple IOS11 upgrade not working with Microsoft email services such as Office365, Outlook.com and Exchange 2016. This will be rectified soon enough, but Microsoft offer a quick workaround in the meantime by using the Outlook app instead.
Also watch out for old apps, in particular those that haven't been updated since before June 2015 (mostly educational apps from what we're hearing). They may have older 32 bit components that are no longer compatible with IOS11. More info in this BBC article – Apple's iOS 11 kills old 32-bit iPhone and iPad apps