Free Stuff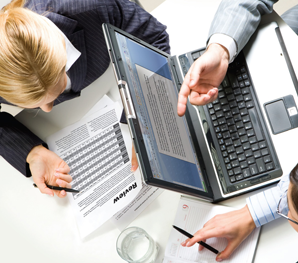 For your business IT, we offer a Free Network Audit. It's an assessment covering 4 key areas –
What you've got
What's working well
Problem areas
Ideas for improvements
Just give us a call/email – sure we can help you.
---
There are a few essential security programs you need on all computers:

Malwarebytes have a program called MBAM suitable for PC adn MAC (and Android phones). Its the essential 'second opinion' tool if you find strange things happening with your internet browsing – pop-ups, advertising, redirects, obscure search engines, random homepages, extra toolbars, etc. Your anti-virus may think everything is ok, but MBAM will do a more thorough job of cleaning up the rubbish.

Look at running a Qualsys Freescan on your broadband connection. Similar to the PCI scan recommended by Visa and Mastercard, it will warn if you're vulnerable to known hacks. They also have a service called SSL Labs that will do a free check of your server or webmail SSL certificate and your browser.

Do you know if you're protected against the Wannacry attack ? It encrypted 230,000+ computers including whole departments of the NHS. The Microsoft fix was available two months before the attack – use the Eternal Blues scanner to check if any of your computers are still unprotected.
---

Adobe Reader is the main program for opening PDF files. You must keep this up to date, there are a lot of dodgy email attachments that will compromise your computer if accidentally opened with an older version.

Adobe Flash is a key add-on used by websites for animations, videos, surveys, games and providing the bells and whistles – its  probably already installed on your computer, but is it current? Loads of websites rely on Flash, but again loads of dodgy websites and adverts will try and attack your computer if you're using an old version. Adobe provide regular updates – check your Flash version and update asap.

ZIP files are used to compress files for quicker emailing and downloading. Windows has a built-in simple ZIP extractor, but you need 7-Zip for a more comprehensive version. It gives you a right-click 7Zip menu for quickly creating, extracting and emailing.
---
And for your iPad or iPhone:

FileExplorer can be used to load files such as Word documents, spreadsheets, etc direct from the server even when you're out of the office.