Faster broadband options in Lancashire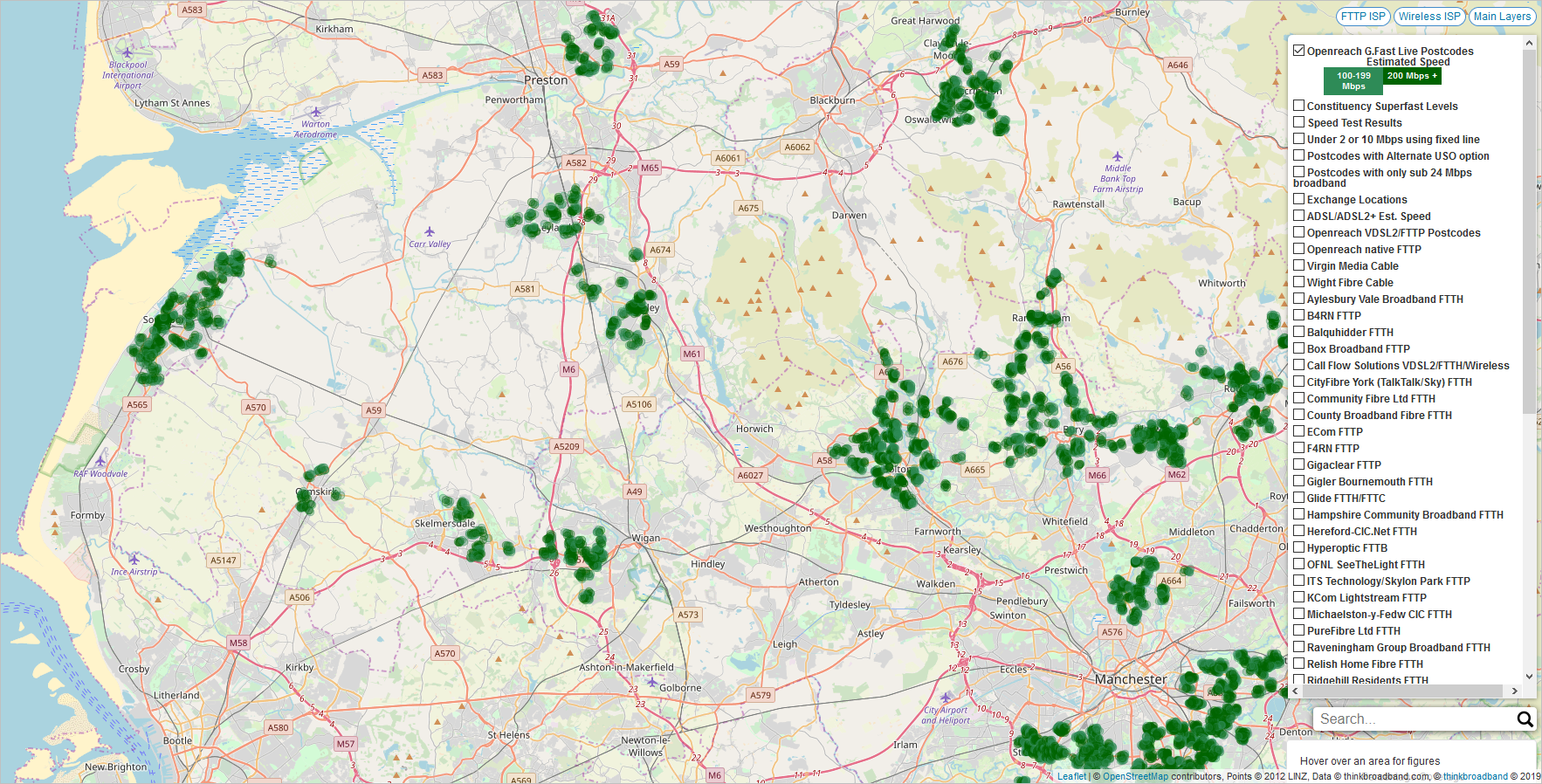 There's a great map on the ThinkBroadband website showing broadband service availability across the country. From many different providers and many different technologies. The one that has caught our eye at the moment is the rollout of the 330Mbps G.Fast broadband service. Six months ago there were a few isolated pods in the area, but look at this now – they're appearing all over the place. This image is a snapshot in time. You'll need the live link to ThinkBroadband for the latest version.
Contact us for help choosing your best broadband option.