Watch out for IOS11 problems, day one upgrades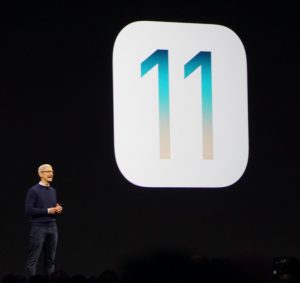 It can be a brave decision to jump up to a major upgrade on the first day, regardless of device. Think twice, especially if it could affect your ability to work effectively – then wait for the first minor update to arrive with fixes. Do you want to be cutting-edge or bleeding-edge!
There are already reports of the Mail app on the new Apple IOS11 upgrade not working with Microsoft email services such as Office365, Outlook.com and Exchange 2016. This will be rectified soon enough, but Microsoft offer a quick workaround in the meantime by using the Outlook app instead.
Also watch out for old apps, in particular those that haven't been updated since before June 2015 (mostly educational apps from what we're hearing). They may have older 32 bit components that are no longer compatible with IOS11. More info in this BBC article – Apple's iOS 11 kills old 32-bit iPhone and iPad apps