Useful Info

RSS

Posts: 29
We see quite a few customers uploading PDF files onto their websites and then running into problems because the files are too large or they need to remove pages
Large PDFs often come from the scanner or copier and have been scanned with too high a resolution or created from a picture. Typical PDFs on a website don't need to be high resolution to read – only if you need to get good print quality.
The full Adobe Acrobat Professional software will let you edit and optimise documents very quickly and easily, but its quite costly. Even Foxit isn't a cheap option anymore.
Option 1: Use Microsoft Word – the 2016 and 2019 versions and the Office 365 option are all very good at opening a PDF into Word format. Right-click on your PDF file and choose Open With > Word. You can then make changes and re-save as a PDF. As long as the document isn't too complex, it makes a very good job of the conversion.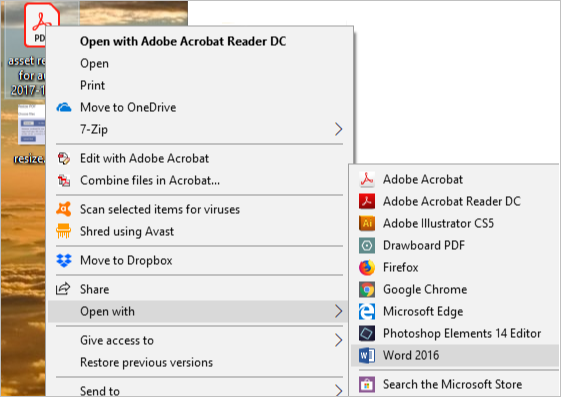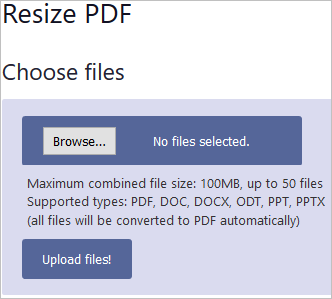 Option 2: Use the https://pdfresizer.com website. There are some key options like Resize which will shrink a PDF right down by using the Medium (or even Low) option. One scanned PDF we saw went from 5MB to 0.7MB, which is a lot friendly for a website or a mobile device download.
There are also options for Merge if you need to combine multiple PDFs, Delete if you need to remove pages and Rotate.
Please give us a call if you want to talk about PDF Management, Websites or finding the best tool for the job.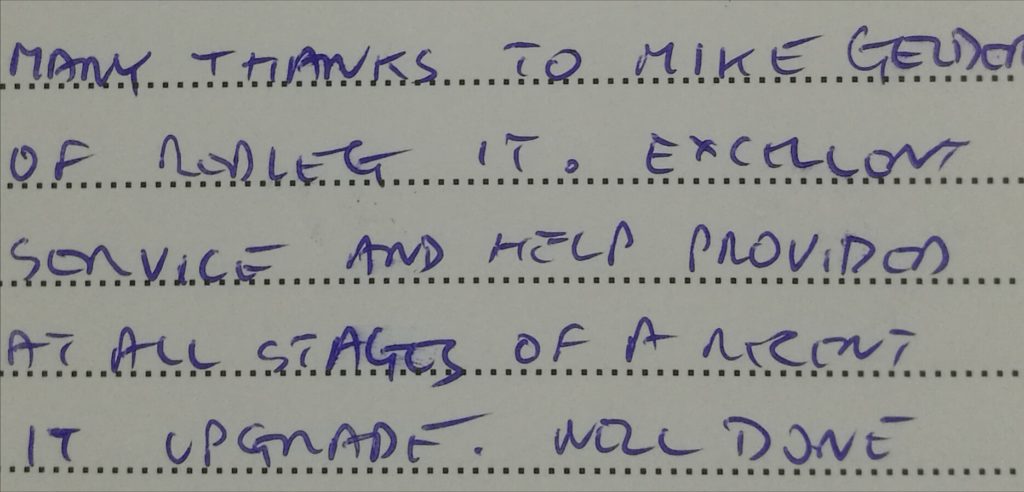 "Many thanks to Mike Gelder of Redleg IT. Excellent service and help provided at all stages of a recent IT upgrade. Well done."
Some recent feedback from ML, after successful completion of a project. Quicker. More reliable. Thats how we like our IT !

Apple are warning of possible loss of data from their SSD drives. This affects the 13 inch MBP sold between June 2017 – June 2018. Specifically, its the 2017 model with the 2 x Thunderbolt 3 ports. You can check your serial number at the recall page here
www.apple.com/uk/support/13-inch-macbook-pro-solid-state-drive-service-program/

It looks like there is a firmware update to fix the issue. Its not an unusual problem. Similarly we see updates covering a range of computers and drives, eg. Dell, HP, Kingston, Crucial, etc. Take note that you will need a full backup, before the update is loaded.
Contact us if you want help with backups, checking updates and making sure your computers are running optimally. This isn't a minor update, it could be a disaster if your drive fails, losing everything stored on it.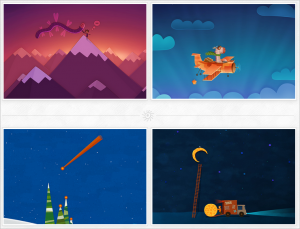 If you're looking for some cool new desktop wallpapers for your computer background, we've got just the place for you. Very quirky, highly original. Some great characters, colorful, thoughtful, interesting, great seasonal options, but without being too intrusive.
Get yourself over to Vladstudio. We love the fact that he does multi screen wallpapers too.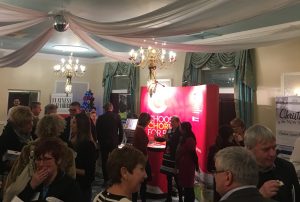 Chorley Council have an excellent business support service running under the brand of Choose Chorley – Paul and Tony have been hugely supportive of www.letsdo.co.uk. This months business event was held at Shaw Hill Golf Club, with a theme of Totally Locally and the founder, Chris Sands, speaking. Excellent to hear first-hand how he created a free open-source marketing kit for towns to promote independent traders. A means for communities to gather around and support local businesses, keeping the money local. There's been some notable success stories and you begin to realise how important it is to have a healthy local high street / market. Be great to see the effects of the scheme in TotallyLocallyChorley. So next time you want a coffee, head to a local independent store or cafe and spend your first £5 there.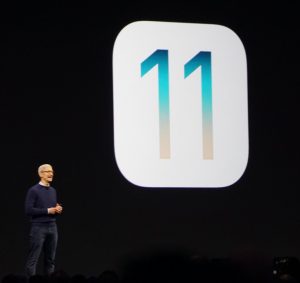 It can be a brave decision to jump up to a major upgrade on the first day, regardless of device. Think twice, especially if it could affect your ability to work effectively – then wait for the first minor update to arrive with fixes. Do you want to be cutting-edge or bleeding-edge!
There are already reports of the Mail app on the new Apple IOS11 upgrade not working with Microsoft email services such as Office365, Outlook.com and Exchange 2016. This will be rectified soon enough, but Microsoft offer a quick workaround in the meantime by using the Outlook app instead.
Also watch out for old apps, in particular those that haven't been updated since before June 2015 (mostly educational apps from what we're hearing). They may have older 32 bit components that are no longer compatible with IOS11. More info in this BBC article – Apple's iOS 11 kills old 32-bit iPhone and iPad apps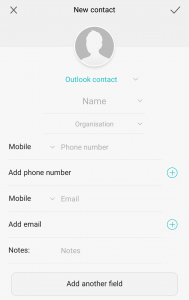 When I first switched to Android I couldn't believe that the shiny Outlook app, which seemed pretty comprehensive and slick wasn't actually able to add new contacts.  Seemed a crazy omission. To make matters worse the Huawei P9 wasn't able to sync new contacts to the Office 365 account either. They appeared to save but didn't actually appear in the list. So no new contacts from my phone, which is probably when you need that feature the most.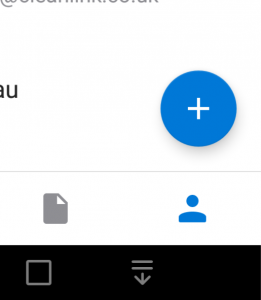 Anyway fast forward to 21 Aug 2017 and Outlook just updated to version 2.2.5 (221) mainline. I've never been so excited to see a little blue circular cross in the corner of the Contacts screen. My mobile life is transformed. New contacts, out and about, at last. Back to the future!
Here's the link to the Outlook app.
PS Apple updated a short while ago with this feature
There's a write-up at Wordfence about a subtle new type of attack via the Google Mail service. You receive an attachment that looks like its come from one of your contacts, possibly related to a shared interest or project. So your guard will be down.

At the top of your browser you can see https://accounts.google.com which sounds ok. However there's a bit of extra info to the left, as you can see, saying "data:text/html". That's where the attack comes from and it triggers a sign-in page that looks like Google asking for your password again.
Delete the email, walk away!

Microsoft have announced that from 1 Nov 2016, the junk mail definitions used by Outlook and Exchange to filter spam messages will no longer be updated. Filtering will still happen, it will just become less effective as time passes and the definitions aren't updated to match what we see coming in via the internet.
There's a more detailed write-up at Slipstick but essentially, junk email campaigns are so short-lived now the definitions from Microsoft take too long to arrive at your computer or server (or you could be cynical and suggest MS are more interested in selling online accounts).
Fortunately we have a couple of very good solutions available to provide bolt-on email filtering to existing mailboxes and servers. Very little change is required to allow them to intercept your incoming email, filter the junk and then pass on to you, exactly as before (but without all the time-wasting spam).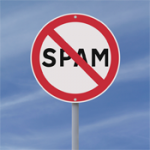 These cloud-based services are updated on-the-fly direct from the security teams, so are as reactive as possible. The advantage of an online system here is that it can see millions of email accounts and quickly spot spamming attempts, rapidly deploying blocks and cleaning up.
There are some useful additional services too – eg archiving, webmail, backup email service, etc. Please get in touch to discuss what we can help with. Costs are low, less than £1 a month – and can be a huge time-saver, as well as an additional security layer.
Mike recently presented at the Lets Do Business meeting, an independent not-for-profit business networking group. Probably the hottest topic in small business IT currently, is IT security.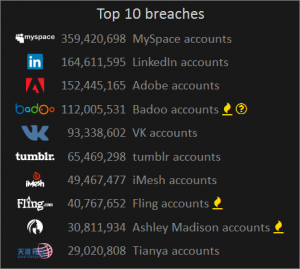 This presentation was a slight twist on the usual review of what you should be doing and how to implement layers of security for best protection.
Instead, Mike took the group through some major data breaches, looking at what got hacked, how it happened and most importantly, what data leaked and what to do next if your email address appeared on the list.
Using the haveibeenpwned.com website came as a bit of surprise for some in the group, to discover their data was already out in the wild.
Read the write-up at the Lets Do Business blog. Don't hesitate to call or email if you need help with these issues.