Windows 10 upgrade tips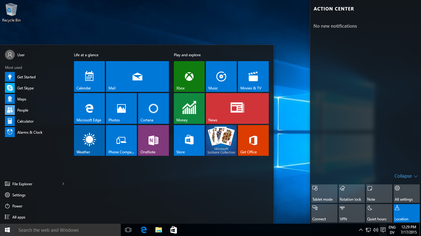 With the Microsoft free upgrade offer for Windows 10 finishing in a few weeks, we're seeing a lot of planned upgrade work for local businesses. Its better to plan the upgrade rather than rush straight in. Out list of tips will help ensure a more successful first-time upgrade.
Check your key applications don't have any known problems with Windows 10, eg Sage, ACT
Upgrade to the latest drivers, especially for BIOS, video and network. We've seen plenty of old versions cause the upgrade to fail
Upgrade your antivirus to the latest version (not just the definitions). Run a Malwarebytes scan
Do a backup!
Don't start the upgrade 10 minutes before a 9am conference (yes we did get that phone call !)
Once the upgrade has completed, check everything loads ok. Test your printers and scanners, we see quite a few that need a re-install.