Has your email address been leaked ?
Mike recently presented at the Lets Do Business meeting, an independent not-for-profit business networking group. Probably the hottest topic in small business IT currently, is IT security.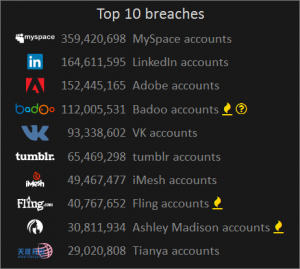 This presentation was a slight twist on the usual review of what you should be doing and how to implement layers of security for best protection.
Instead, Mike took the group through some major data breaches, looking at what got hacked, how it happened and most importantly, what data leaked and what to do next if your email address appeared on the list.
Using the haveibeenpwned.com website came as a bit of surprise for some in the group, to discover their data was already out in the wild.
Read the write-up at the Lets Do Business blog. Don't hesitate to call or email if you need help with these issues.